Memberships
CDTA
Czech Dairy Trade Association was founded in 2004 as an association of Czech companies engaged in the production and trade of dairy products. Its members are the companies Interlacto, Laktos, Milkpol and ALL-IMPEX.
EUCOLAIT
EUCOLAIT is the European Association of Dairy Trade, whose aim it is to represent the interests of European exporters, importers and wholesalers of dairy products towards the European institutions, mediation of international platform for discussion and meetings of multinational companies. It was founded in 1959 and today it has more than 500 member companies in 16 member states and non-EU countries.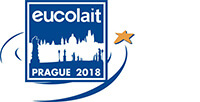 IMPORT APPROVAL
Plant CZ 06 ES is approved for the import of dried dairy products to China, Bangladesh, the Republic of Cuba and the Philippines by means of direct audits by the representatives of the respective veterinary administration.